The number one provider - Chambers and Partners 2020, 2021 and 2022
At Assurety we believe our courses help give you the best chance of a successful outcome at the end of your hearing. We do this by blending the forensic skills of leading barristers, with expert communication trainers, as well as performance psychologists.

If you want to do everything you can to support the witness, whilst at the same time satisfy yourself that your preparation is as thorough as it can be then our courses are for you.

We help you assess the qualities of your witnesses in advance of one of the most difficult experiences of their lives, which is giving evidence under sustained and forensic cross-examination. This will give you a clear picture of what your witnesses' strengths and weaknesses are and what areas they need to focus in order to be able to perform at their best.

This in turn will help you with your case strategy, by giving you clarity and confidence in the strategic direction of your litigation.

Our training focuses not just on what the witnesses say, but how they say it and why they say it, while at all times emphasising that the duty of the witness is to tell the truth and nothing but the truth.

Participants will be able to watch footage of real cross-examinations, and experience for themselves what it is like to be cross examined by a skilled barrister on topics that are unrelated to the case, but still personal to them. They will also be taken through what takes place at the hearing and the roles of the various participants.

The calibre of our trainers is unrivalled. We only use barristers who are highly regarded in their expertise from some of the best chambers in the country. Our communication trainers all have acting, TV or performance backgrounds and our psychologists are all experts in the psychology of performance.
Our Trainers
Assurety has over 65 top barristers, 15 communications experts and 8 performance psychologists.
Barristers
All of our barrister trainers are highly regarded in their field of expertise, from chambers such as Essex Court, Serle Court, Blackstone, Matrix, 11 KBW, Littleton and Cloisters. We only use senior juniors (10 years'+ call) and KCs with extensive cross-examination experience.
Communications Trainers
Our communications trainers are experienced in coaching and training and all come from a background of acting, TV or performance. They are experts in analysing performance. They notice what people are doing and how they are doing it, and they help witnesses understand the impact they might be having on someone else and what they might be able to do to change that.
Performance Psychologists
All our psychologists combine an academic background in behavioural psychology with a proven track record in transforming the performance of business leaders and sportsmen. This gives them a unique perspective in both the theory and practice as to why individuals behave as they do under pressure.
Our Directors
Assurety is owned and run by three KCs  -  Paul Epstein KC, Jason Galbraith-Marten KC and Ed Williams KC. 
They established the business after realising from their time in court that not enough was being done to prepare witnesses or experts effectively for the real experience of being cross-examined.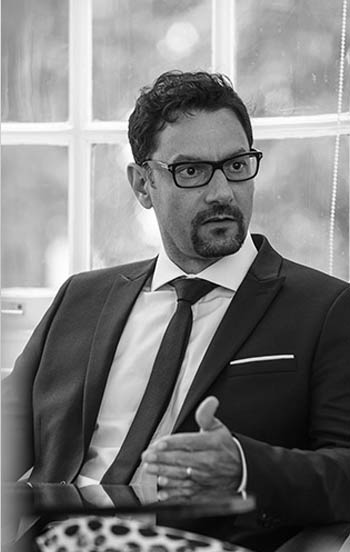 Jason Galbraith-Marten KC